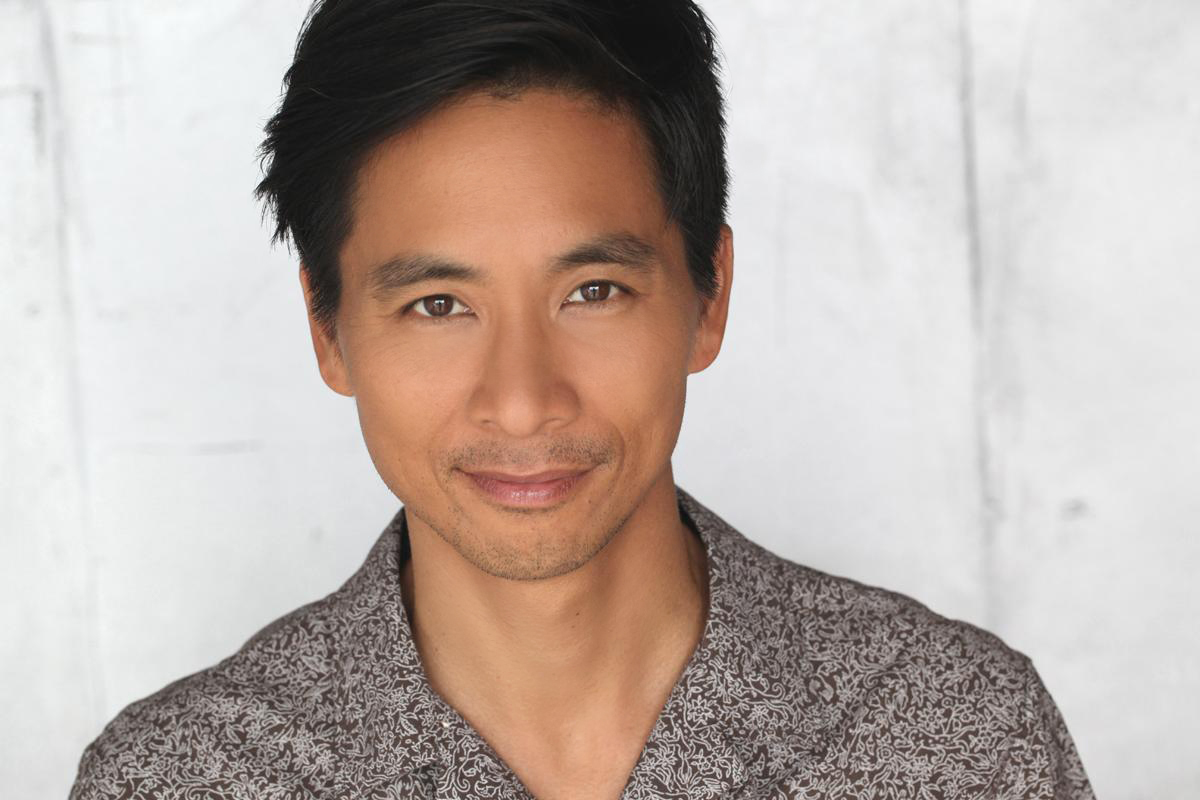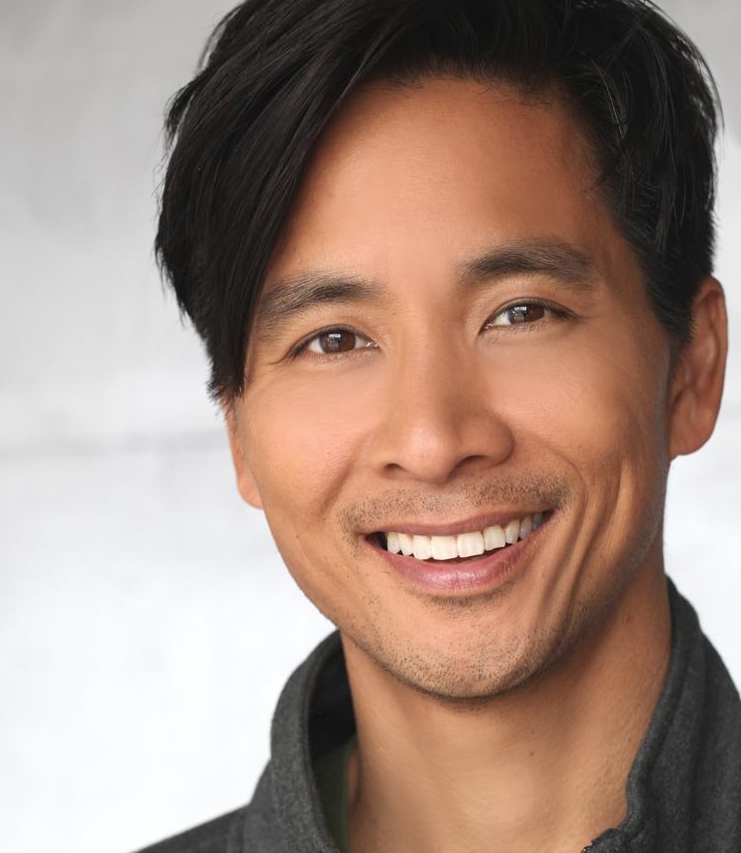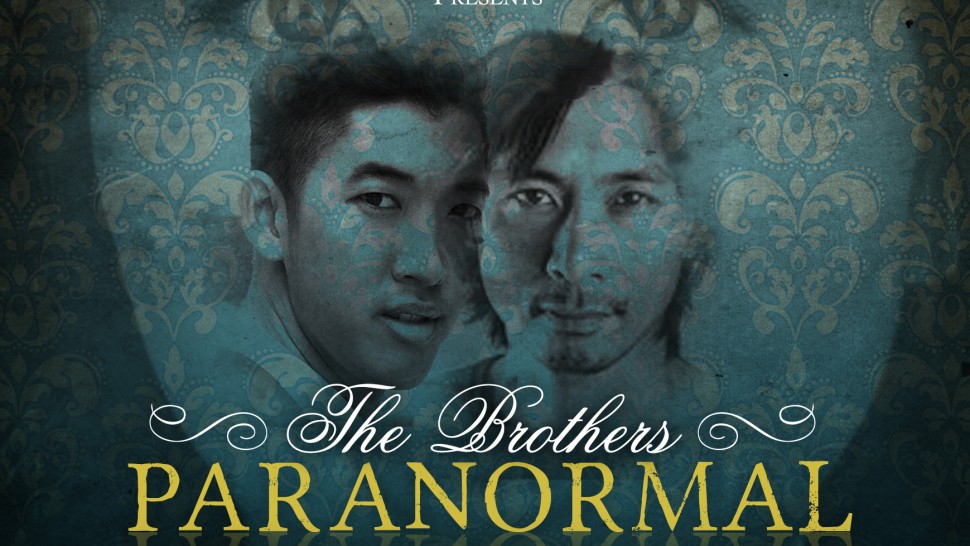 9/5/19 "The Bee," the action short film directed by Sam Rocco, keeps winning awards at national film festivals. Roy plays Scott, mentor to the main character. Upcoming fests can be found in the news here.
8/26/19 Roy reprises his role of Derek in the short film "OJ's Laugh," directed by Kareem Ferguson, based on the Ovation Award-winning play Watching OJ written by David McMillan.
8/2019 Roy continues his role as Dr Oliver Lynton Wolfe for the Niantic game, Ingress Prime. Check out the new trailer for the new season
HERE
.
6/24/19 Roy continues on in the role of Oliver Lynton Wolfe for the highly successful augmented reality game Ingress Prime! He will be shooting some content coming up in July. Check out Ingress Prime for free in your app store or
HERE
5/24/19 Brothers Paranormal ends a successful run Off-Broadway on Theater Row. Critics loved the play and gave kudos for Roy's performance as Visarut for his "presence and skill..." which "magestically captures the part's sorrow..." More details on future peformances to follow!
"4/5/19 Brothers Paranormal starts rehearsal in NYC, Roy plays "Visarut," from a script written by Prince Gomovilas, directed by O'Neill fellow winner Jeff Liu. World Premiere date set for May 1st, 2019.
2/5/19 Man of God opens Feb 7th at East West Players Theater downtown! Check this
LINK
Tickets are 50% off with this code: castmog
1/2/19 Rehearsals start for the World Premiere of Man of God at East West Players. Show opens with previews January 31st!
11/20/18 Roy books a lead role in the new East West Players World Premiere of "Man of God" starting rehearsals in January. This is Roy's first show at the nationally acclaimed Asian American Theater!
11/5/18 Roy books a commercial. Can't say what it is!
10/5/18 Roy plays Oliver Lynton-Wolfe at the Future of Storytelling event in NYC.
9/23/18 Roy plays Henry Fook Chu in the Living History "Immigrants Story" live event at Angelus Rosedale Cemetery for the West Adams Historical Association.
9/8/18 Roy books Comcast Xfinity commercial!
9/1/18 Roy books Premenstrual Margot, a Chapman thesis film from Vanessa Csordas-Jenkins. He plays the main character's father.
7/11/18 Roy books Ingress Prime, an augemented reality game from Niantic makers of Pokemon Go. He will be playing the esteemed physicist Oliver Lynton-Wolfe!
6/28/18 No Shelter Here, directed by Cheyann Reagan, a film about a homeless man adopting a young girl, is released on Youtube. Roy plays the lead character. Link to film in "Media" section!
6/25/18 Roy shoots Guest Star on new series, Baker's Dozen, created by Jessica Richmond, starring Gabby Kono!
6/20/18 Roy's film After the Rain, directed by Daniel Bonjour, is available on Amazon Prime for free viewing for subscribers!
6/15/18 Roy books an immersive live role in the augemented reality project, Ingress from Pokemon Go! creators Niantic.
6/10/18 Anomaly, in which Roy plays the lead character, screens at TFT Film Festival. Film directed by Brian Sharp.
5/15/18 Roy books You're Kiddin Me, a new show on Facebook Watch.
4/15/18 Roy books Station 19, Shonda Rhimes spinoff on ABC.
12/15/17 Roy books The Heart of Winter, an immersive musical written and scored by composer Rolfe Kent (Downsizing, Sideways).
10/9/17 Roy begins production in the leading role on ANOMALY, a UCLA Thesis short film by Brian Sharp.
9/25/17 SON OF MAN, Roy's new musical, opens Sept 29 Friday and continues on Sept 30th Saturday. For those outside of California, Youtube LIVE will be broadcasting the Sept 30th show. Click here for "tickets".
9/25/17 Roy's film After the Rain (click for link) available on Amazon Prime!
9/25/17 Roy's commercial (click to see) with Jane Seymour starts airing!
9/16/17 Roy books a project from the Ken Blanchard Company and Upper Diamond!
9/12/17 Roy books a new HULU show! (NDA prevents further specifics.) Airing details forthcoming.
7/8/17 Rehearsals begin on for the musical SON OF MAN, set to go live October 2017!
7/1/17 Roy books a lead character in the multimedia project RED HOUSE, from Chris Cote and Dayle Kerry (see sample above).
5/24/17 Roy books the leading role of Yesu in SON OF MAN, a new musical based on the life of Jesus. Ezekiel Theater Company.
5/15/17 Roy books CONSCIENCE, a short film by Chinese director Gengru Liu.
4/25/17 Roy books and voices a recurring character in the new animated pilot, "The Improbables," created by writer/producer Marc Sotkin (The Golden Girls).
3/22/17 Roy acts in Michelle R. Jackson's award-winning film, ANOTHER SLAVE STORY. Winner of two festivals so far.
3/21/17 The Vanished, a film by Kate Rees Davies, screens at Women's International Film Fest, it's 20+ screening!
9/20/16 Roy signs on for the NYC staged reading of BROTHERS PARANORMAL at the Pan Asian Repertory Theater. COME AND WATCH! Oct 21st http://www.panasianrep.org/staged_readings.shtml
9/5/16 Roy's feature, AFTER THE RAIN, premieres on the new platform FLIX PREMIERE! check it out. Nominated for five awards and winning honorable mention, as well asLa Weekly, "Film to watch" distinction. https://flixpremiere.com/film/after-the-rain
8/27/16 Roy plays the lead role in the comedy "I Don't Understand Women" pilot, shot for Resonant Entertainment.
5/10/16 AFTER THE RAIN, (Roy is a supporting actor) wins Honorable Mention at Buffalo Niagara Film Festival!
4/15/16 WATCHING OJ, nominated for four STAGE RAW theater awards, including BEST PRODUCTION. Roy plays Derek in the world premiere of David McMillan's play at Ensemble Studio Theater/LA.
RESUME:
TV/FILM: (partial) SAG-AFTRA
Shonda Rhimes' STATION 19/ ABC
MARVEL'S RUNAWAYS/ HULU
THE BUCKET LIST/ dir. Rob Reiner
24/ starring Kiefer Sutherland
THE SHIELD/ starring Michael Chiklis
PRIVATE PRACTICE / created by Shonda Rhimes
For Full TV/Film Resume, please visit IMDB.com
STAGE: (partial) AEA
Brothers Paranormal (World Premiere) Off Broadway/Pan Asian Rep 2019
Man of God (World Premiere) East West Players 2019
Heart of Winter / The Unmarked Door (Immersive) 2018
For Producing page, please see www.ResonantEntertainment.com
CONTACT
For bookings or inquiries, please contact Daryn Simons.
REPRESENTATION:
Manager: COHESIVE ENTERTAINMENT GROUP / Daryn Simons 310 990 4707
Theatrical: HRI / Tanya Kleckner 818 733 2424
Commercial: HRI / Michele Henderson, Lisa Reider 818 733 2424
Print: CESD / Carol Scott 310 475 7573